Your value of our commitment are sustainable results. Because our activity is focused exclusively on your goals.
We take into account the state of development of your products and on the existing abilities and skills of your employees. Also we have the available resources and other framework conditions in view. On this basis we develop concepts for our consulting on the technology of integral gears. The main focus is on the development and optimization of your existing constructions and their individual components. When we tackle an integral or turbo compressor, we attach great importance to excellence in engineering and we are aware of the economic responsibility. Correspondingly, we support you in the implementation of new technologies.
W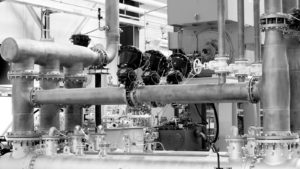 e also help to build and improve your organization and expand your portfolio.
For this purpose we also develop concepts for trainings and entire lecture series. 
In the course of our personal professional careers, we have accompanied various demanding positions in the technical area as well as in management. This allows us an interdisciplinary linkage of our consulting services.
Our clients are medium-sized companies and corporations operating internationally in the chemical, oil and gas industry and energy supply sectors.
Our focus in consulting
Technical consulting

Design, dimensioning and construction of integral gears


Trouble Shooting

Expediting

Training of staff

Management coaching

Supplier scouting
Quality Management

ISO 9001 – certification

Risk management

Process training

Internal audits and management review
Project Management

Planning and management of individual projects
Management consulting

Management coaching

Organizational structure

Grants management

Application for subsidies, in particular for capital goods, equipment and technical equipment

Application for funding for innovations (ZIM programs)

Projecting innovation projects
Contact us for a non-binding conversation. We are looking forward to exciting projects!